| October 20th 2020 |
ATEEZ's Online Concert Will Be Broadcast For The First Time in Japan! We Will Deliver Their Hottest Charm with a High Amount of Heat ♡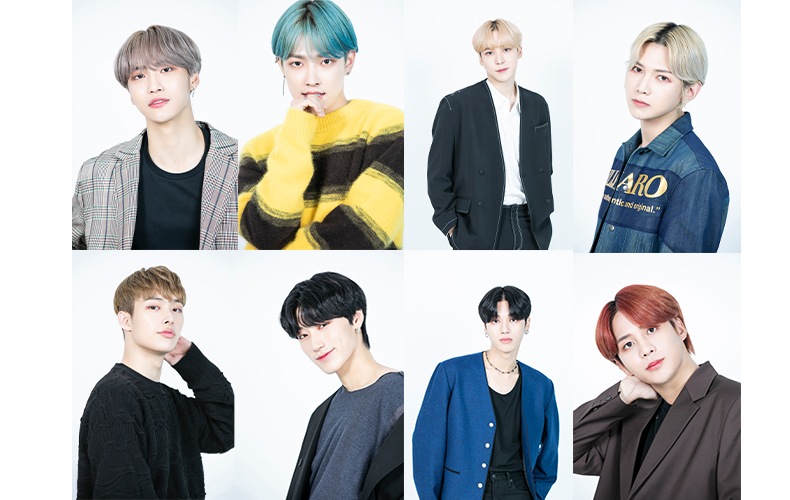 It has been decided that the online concert held by the 8-member group ATEEZ on July 28, 2020 will be broadcast for the first time in Japan on November 29 at the satellite theater. In addition, ATEEZ will be featured on the home drama channel from November to December! Prior to the broadcast, we will introduce their charms and highlights of online concerts.
The appeal of ATEEZ is their highly expressive performance!
8 trio group ATEEZ made their debut in South Korea in October 2018 as the little brothers of Block B.
Even before their debut, ATEEZ's high-level performance and musical talent, which you wouldn't expect as a newcomer, became a hot topic, and they gained many fans not only in Korea but also overseas. The latest work "ZERO: FEVER Part.1" sold 230,000 initial sales and achieved a personal best record. The amazing record of 371% growth from the previous work proved their popularity.
"ZERO: FEVER Part.1″ online comeback show, which was held on July 28, 2020 in accordance with the release of " ATEEZ COMEBACK SHOW CONCERT AIR CON <ZERO : FEVER Part.1> " (hereinafter, AIR CON) will be broadcast for the first time in Japan at the satellite theater on November 29, 2020!
This time, in order to make the AIR CON broadcast more enjoyable, the author, who is familiar with K-POP on a daily basis, would like to convey ATEEZ's charm from a "fan's perspective".
What kind of group is ATEEZ!?
Their title song, called "Inception", is all made according to one big story. One of the fun of the fans is to decipher the story that becomes clear every time a song is released. Their performance, which pursues "how to express the world of songs" rather than "how to make oneself look cool", is full of spirit that goes beyond being an idol.
ATEEZ has eight members, as the group says "8 makes 1 team", but the age difference between their eldest and youngest is only two years old. It is a very rare group composition for Korean idols who have 5 people of the same age in the group. Therefore, there is almost no hierarchical relationship, and they are always friendly.
First, let's introduce the members of ATEEZ in order of age.
SEONG HWA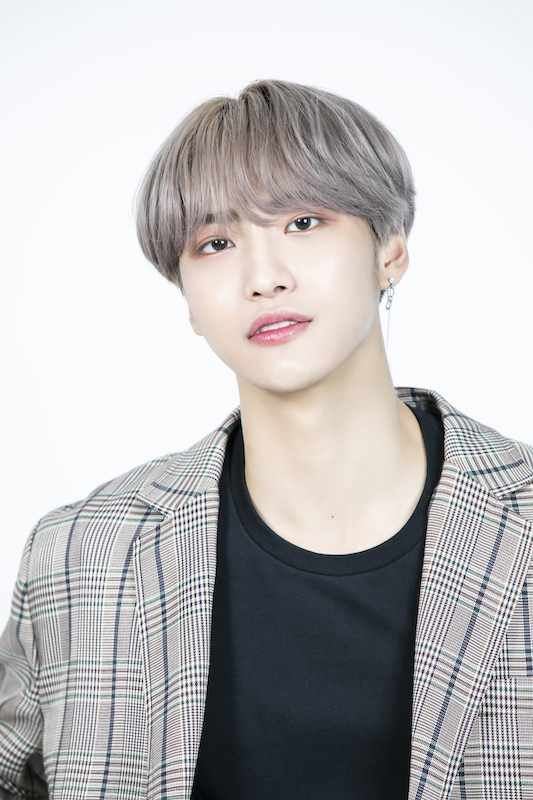 Date of Birth: April 3, 1998 
Position: Vocal
A beloved member of the team who is always tampered with even though he is the eldest. The appearance of always watching over the noisy younger brothers is exactly like ATEEZ's mother. It is said that he is in charge of visuals, and during this promotions he is seen showing off his abdominal muscles that have been trained.
[A word MEMO] Good at cleaning the dormitory and eating fast.
HONG JOONG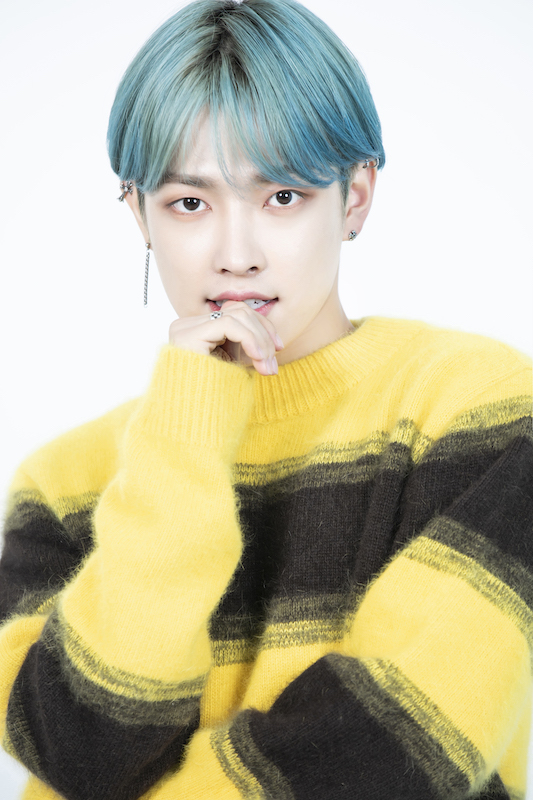 Date of Birth: November 7, 1998 
Position: Leader, Rap, Composition
Hongjoong has a small body, but once he stands on the stage, he shows off his eye-catching and powerful performance. He is the leader who pulls the team together. Acts as ATEEZ's father who firmly supports the members as a talented group and handles high-pitched and highly skilled rap and songwriting.
[A word MEMO] Excellent fashion sense and remakes clothes.
YUN HO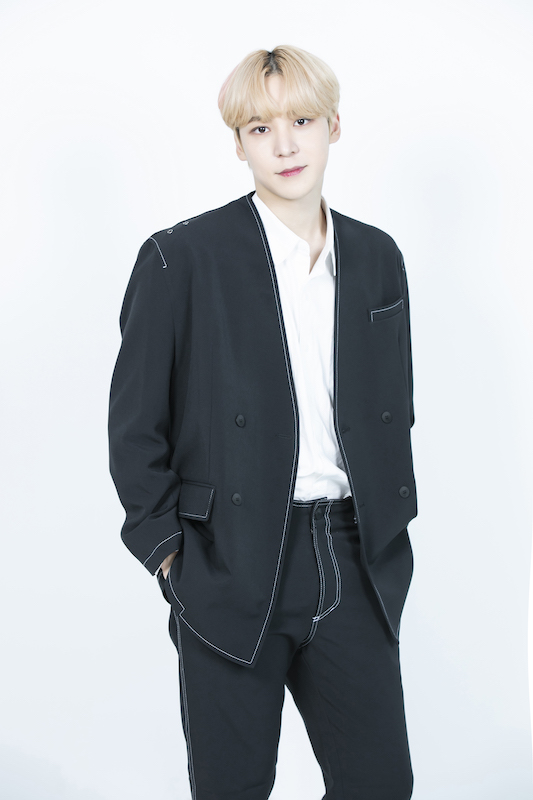 Date of Birth: March 23, 1999 
Position: Performance, Vocal
Yunho has advanced dance skills and often dances at the center. His height, which is taller than 180 cm, is impressive. He is a mood maker of the group and often makes members laugh with his bright personality.
[A word MEMO] The nickname given to him who always smiles and with a big body is "Golden Retriever".
YEO SANG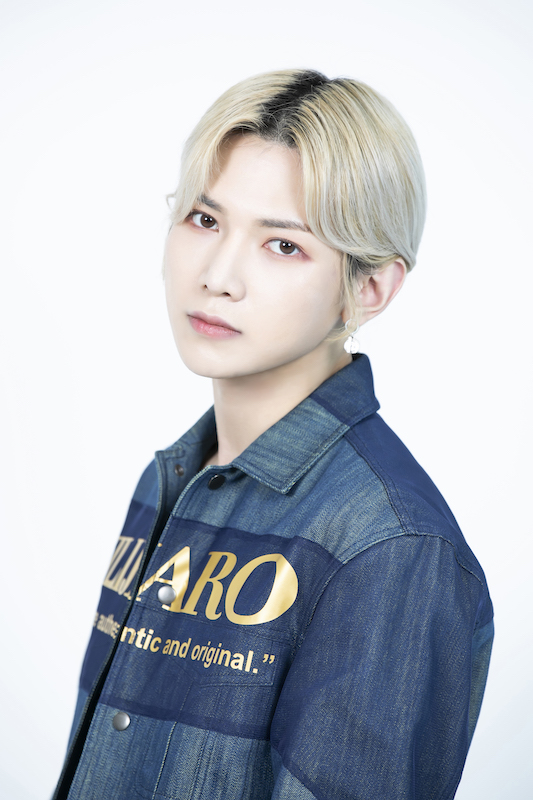 Date of Birth: June 15, 1999 
Position: Vocal, Performance
Yeosang is called a "sculpture" because of his face, which looks like a work of art. He has a quiet and cool impression, but if you look closely, you will find that it is a very natural character. He has such a gentle personality that the members say, "I have never seen him angry."
[A word MEMO] I love fried chicken.
SAN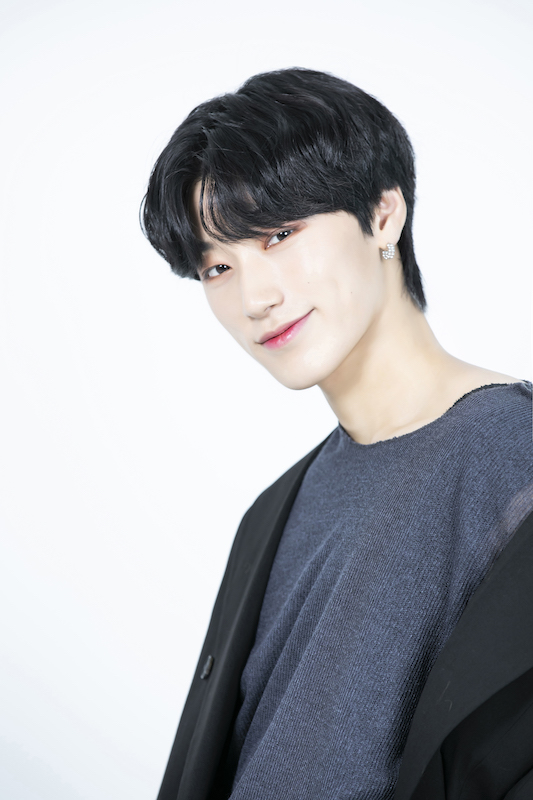 Date of Birth: July 10, 1999 
Position: Vocal
San immerses himself in the song and performs as if he was possessed by something. The word "stage craftsman" is perfect for him as he draws the viewer into the world of ATEEZ. He is a hard worker with a serious personality and does not miss daily training no matter how tired he is, but when he is off, he transforms into a "Snorlax" (Pokemon character) who loves to "eat and sleep".
[A word MEMO] My hobby is collecting stuffed animals.
MIN GI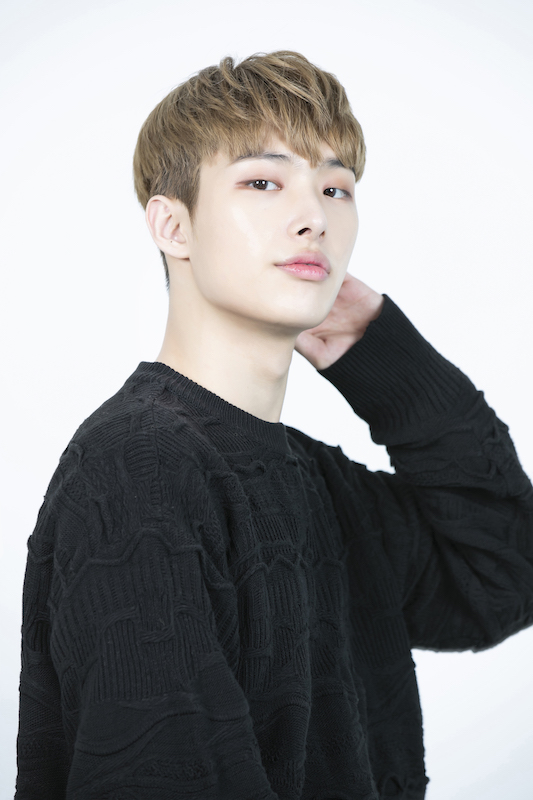 Date of Birth: August 9, 1999 
Position: Rap, Performance
With stylish bass rap and powerful dance, Mingi is charismatic on stage. He is tall and has a deep voice, long eyes and a lot of masculine charm, but he is not really good with insects and ghosts.
[A few words MEMO] I love to zone out, and my hobby is going to Jjimjilbang (Korean sauna).
WOO YOUNG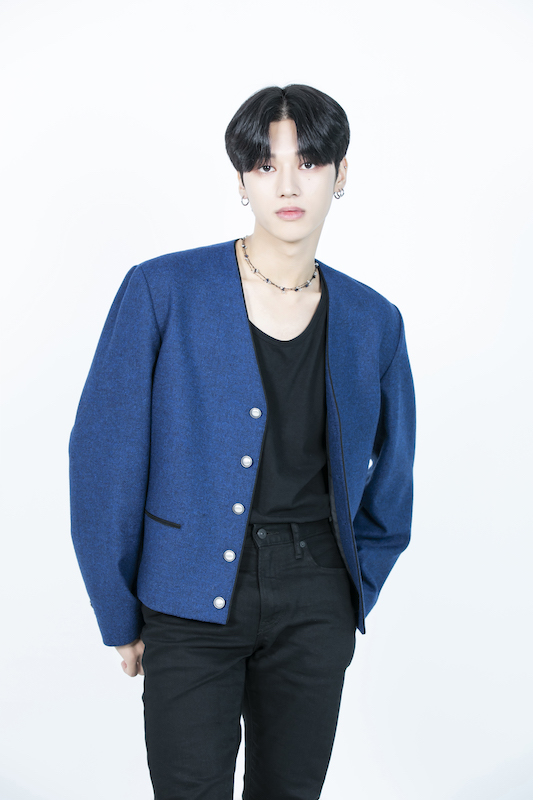 Date of Birth: November 26, 1999 
Position: Performance, Vocal
In charge of being sexy in ATEEZ, appears in the center at the killing part of songs and leaves a strong impression. He is well-received among fans as he is always prepared as an idol ready to show his charms. When I'm with the members, I'm the excitement of the team, and am more noisy than others.
[A word MEMO] Because of his sociable personality, he is also famous for having many friends in other idol groups.
JONG HO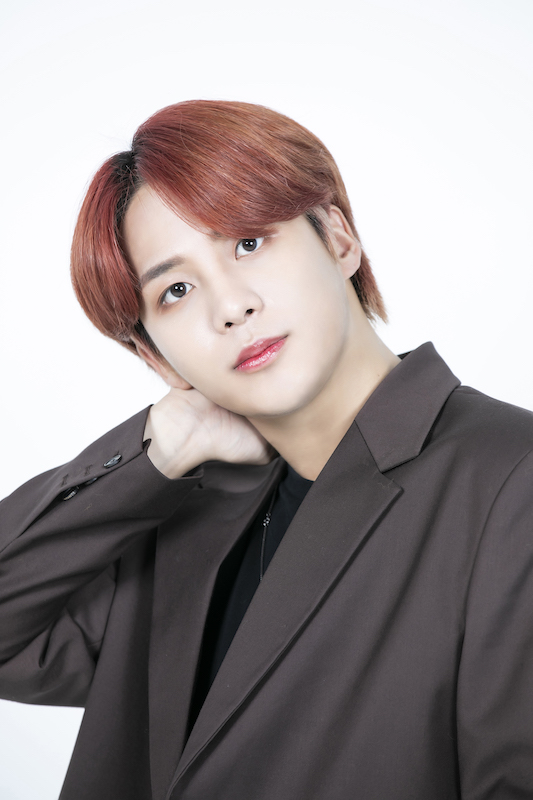 Date of Birth: October 12, 2000 
Position: Main Vocal
The main vocal that supports ATEEZ's songs with powerful and stable singing ability. He loves to sing, so he seems to be singing all the time in the dorms and in the dressing room, and the members sometimes say that he is noisy. Even though he is the youngest member of the group, he is so calm and mature that he was mistaken for being older by the members when they first met him. He often gathers together the noisy older brothers.
[A word MEMO] Strong, good at breaking apples and melons with bare hands.
You can fully enjoy their charm! What is the highlight of AIR CON!?
First of all, I would like to tell you in bold (!), But this concert is not just a concert!
About a month before the release of the album, there was a vote on which of the two songs "INCEPTION" and "THANXX" would be the first song for promotions … The place where the results were to be announced. It was AIR CON.
ATEEZ won first place in the song program for the first time in "WAVE" released last summer. In order to take first place in this activity, it was a great concern for the fans to decide which song to play.
A part of the song was released in advance, and fans on SNS were excited posting which song they preferred. After voting by fans and celebrities, and after the song presentation tournament and member voting during AIR CON, the results were finally announced … I was so sweaty.
[Highlight 1]
Fans are excited! A masterpiece god set list filled with the charm of ATEEZ
"HALA HALA" and "WONDERLAND" the fierce dance song "WIN" that fully demonstrates the charm of ATEEZ, and a comeback candidate song, the set list that was the most exciting to watch live. Debuting the performances of "INCEPTION" and "THANXX". At the end of the concert, there was a stage for the ballad song "WITH U" and the song "From" that was produced before their debut, which I couldn't see much performance until now.
ATEEZ has the image of a fierce dance song, but in fact, the ballads are also famous songs. This set list is a god set list that is full of excitement for fans, packed with the charm of ATEEZ.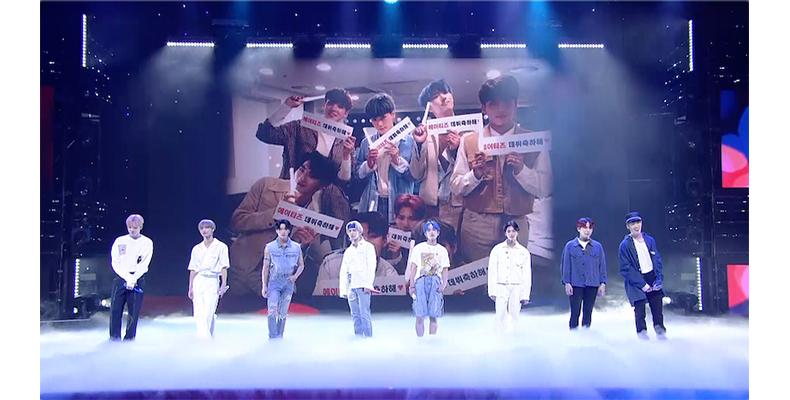 ▲ ATEEZ sings the song "WITH U" with a feeling for the fans. The photo of the members who finished their debut stage was projected in the background.
[Highlight 2]
Laugh and heal! VCR & game corner where you can feel the friendliness of the group
Don't miss the VCR corner where you can see the slapstick variety of the members set in a fictitious office called "Ateez Holdings".
Members dressed as office workers appear one after another, but the character settings for each are detailed and just interesting. There are many points that make you laugh, such as the appearance of the eldest, Seonghwa, who plays the lowest role and flutters while carrying everyone's luggage, and the dignity of the director, played by Jongho (the youngest). Are they really the same people, without any of the devilish vestiges they saw in the performance earlier? ?? It's an incredible gap (laughs).
Then, the members who changed from suits to jerseys will challenge various games in pairs. In the earphone game where you watch the movement of others mouths and for a message while you can't hear them, Seonghwa immediately answers "Poppo (kiss)" to Wooyoung who shouts "I always do it to my brother!". How close are you to each other?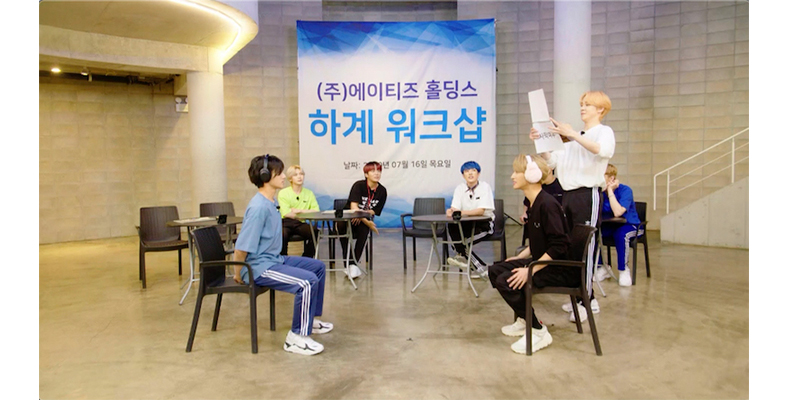 ▲ Seonghwa and Wooyoung team playing earphone game.
In the game showdown corner, members challenge the subject and predict whether they succeed or fail. In the pose guessing game divided into two groups of four people, we could get a glimpse of ATEEZ's high variety.
▲ As Yeosang said, "I'll show you ATEEZ, which can also be for variety shows!", The fun games time will start after this.
Their sincere appearance during performances, their feelings for their fans … ATEEZ showed us their charm at AIR CON.
If you watch this concert, you will surely want to support them. Be sure to check out "ATEEZ COMEBACK SHOW CONCERT AIR CON <ZERO: FEVER Part.1>" at the satellite theater.
* Since the main broadcast of AIRCON had only English subtitles, I couldn't really grasp the whole picture in the VCR and the game corner. Broadcasting at the satellite theater is perfectly with Japanese subtitles! Even if you have already watched the main broadcast, let's enjoy it again with subtitles!
Source: Domani