By Lee Jeong-beom | Novembver 3rd 2020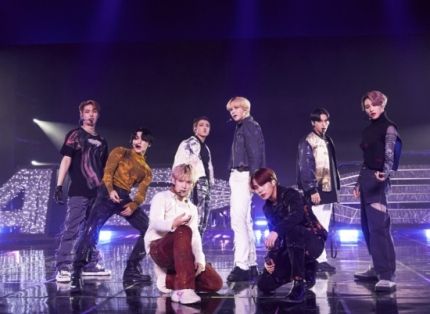 KQ Entertainment announced that ATEEZ has been nominated in three categories of '2020 Mnet Asian Music Awards' (hereinafter '2020 MAMA').
ATEEZ's nominations for each category announced at the '2020 MAMA Nomination' broadcast on Mnet on the 29th of last month are; 'World Wide Fan's Choice', 'Best Performance Male Group' and one of ATEEZ's double title songs from 'ZERO: FEVER Part. 1', released in July this year, 'INCEPTION' was nominated as 'Song of the Year'.
Among the stages of 'BEST PERFORMANCE MASH UP' ATEEZ 'WONDERLAND' that was performed at MAMA in 2019 made a clear impression on the public.
This stage video recorded about 9.46 million views as of the afternoon of the 2nd on the'Mnet K-POP' YouTube channel, and took the second most views after BTS among the 2019 MAMA male group artist stage videos posted on the channel. .
ATEEZ, who won the 2019 MAMA 'World Wide Fan's Choice' on this day, said, "We promise to give you new performances and songs every year." After a year, the fan community responded by saying, "They kept the promise with the fans." Meanwhile, ATEEZ's 'Inception' album 'Zero: Fever Part 1' surpassed 230,000 copies of initial sales based on Hanteo Chart, and increased 371% in half a year compared to the number of initial albums released just before. In addition, the number of music video views also exceeded 50 million views on ATEEZ's official YouTube and distributor channels.
Currently, ATEEZ is visiting fans every week with Kakao TV's original 'ATEEZ FEVER ROAD'.
Watch ATEEZ's MAMA 2020 stage below!
Photo: KQ Entertainment
Source: Naver